June 26-28 1998 - Flambeau River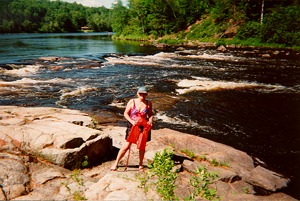 Posing in front of the upper stretch of Cedar Rapids on the Flambeau.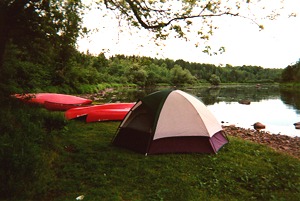 A serene place to camp above some rapids.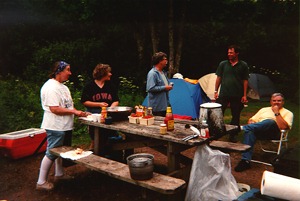 Group members help with dinner preparation.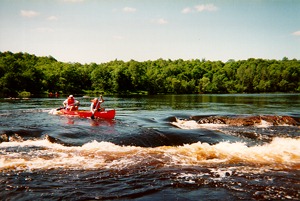 Getting ready to run the upper chute of Cedar Rapids.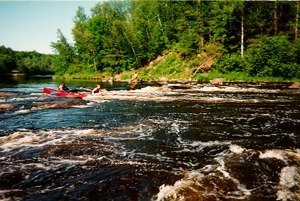 Going through the chute in the upper section of Cedar Rapids.



These guys tried a different chute.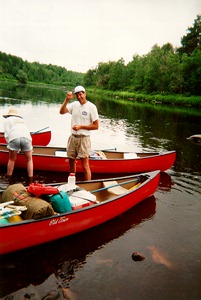 A smiley guy about to jump back into his canoe.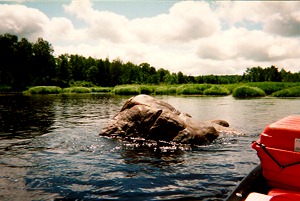 A granite boulder peeks above the surface.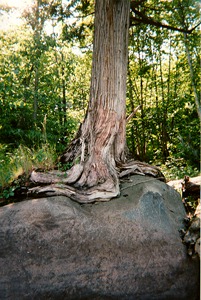 A red cedar clings to a canadian shield granite boulder.